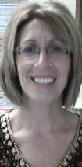 Kathryn Roman

Kathryn Roman is the co-founder and vice president of Trumpet of Hope Ministries, Inc.  She graduated with a Bachelor of Music (piano) and a business minor from Ithaca College in upstate New York.  Upon graduation, Kathryn's professional career began in New York City as she assisted in managing the careers of the world's greatest jazz, big band and classical artists at the Willard Alexander Agency and at ICM Artists, Ltd.  Their clients included such superstars as Count Basie, Buddy Rich, Maynard Ferguson, Yo-Yo Ma, Itzhak Perlman, Isaac Stern, Andres Segovia and many, many more.  It was here in NYC that Kathryn met her husband, Roy!

Several years later, Roy and Kathryn moved to Miami, Florida, where Kathryn became a Certified School Teacher in the Miami-Dade County Public School system.  She became the music teacher at Phillis Wheatley Elementary School in the Overtown section of Miami's inner-city.  It was here that Kathryn met the Lord and realized her call and ministry.

During her first eligible year, Kathryn was named "Teacher of the Year."  She went on to win various other awards and was responsible for bringing the likes of Nancy Wilson

, 

Dizzy Gillespie and

Phil Driscoll 

to meet and speak to her students. 

Kathryn has ministered and taught the Word of God around the U.S. with her husband.  She has been invited to be the guest speaker at Women's Retreats and Bible Studies.  Kathryn is the author of the book The Answer is in Your Mouth! which depicts the power of praying the Word of God over your life.  It also contains the dramatic testimony of Roy & Kathryn's saved marriage.  This book will build your faith and encourage you to live a life of faith...which is the only way to please God!

Currently Kathryn is blessed to be employed as an elementary music teacher in Tennessee.  She loves every minute of service to her precious students!